XRS acts as your partner to your operation and maintenance departments on which you can entrust your railway testing, commissioning and maintenance services.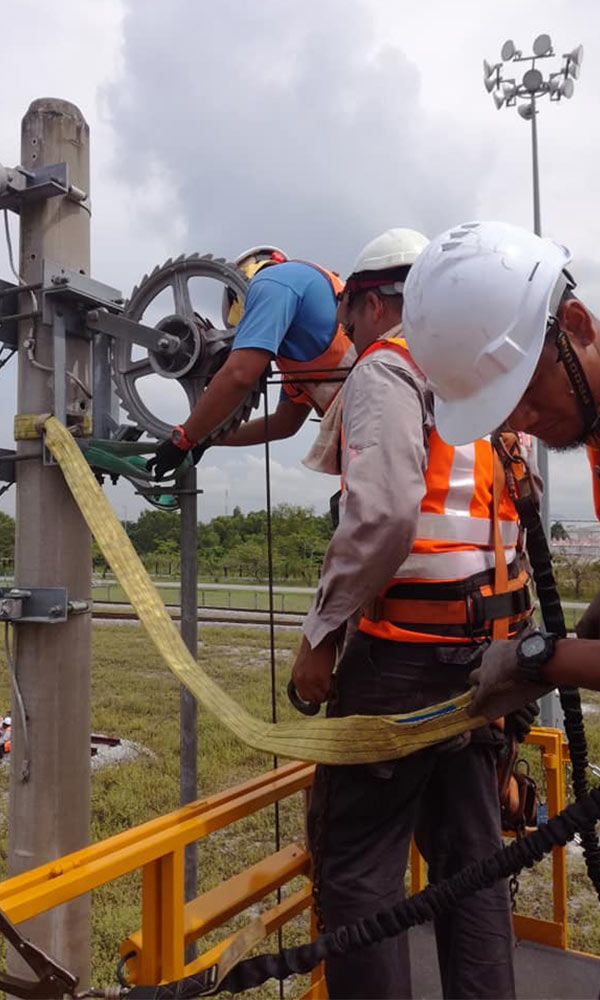 Our team's commitment is to deliver excellent standard of performance in our solutions, materials and services.
Our dedicated team simplifies the railways maintenance by offering quality services you can rely on. The variety, the quality and availability of our solutions enables us to provide a proactive, quick and efficient services.
Expert in 6 focus area
Our team focuses our vast experience and ability into providing excellent and premium solutions, materials and services in Overhead Catenary System (OCS), Traction Power System (TPS), skilled manpower supply, railway parts and materials, railway electrification design testing and commissioning, and we undertake design review for Independent Validation and Testing Engineer (IVTE) works for Power Supply and Distribution System (PSDS) package.
Timely delivery
By using advanced technologies and solutions coupled with the most effective project management strategies, we are able to provide timely service among the industry.
Constant supply
In order for you to maximize productivity and minimize downtime, we ensure a constant supply of skilled manpower through meticulous manpower management and wide range of solutions we have.
Personalized service
Our team of expert advisers and skilled personnel are always available to attend to your request for assistance, support in your maintenance, and collaterally help to optimize your project time and cost via proper planning.
Vast territory
No matter your geographic location, we provide personalized, efficient and quality service, from Perlis to Johor, and Pahang to Terengganu stretching through out Malaysia.
Established in 2014, X Rail System Sdn Bhd is a solution and service provider with sufficient and capable personnel serving the railway industry throughout Malaysia.
We always aim to build long-term relationships with our clients to ensure an enjoyable working environment which transform into experienced personnel that always attentive to our clients requirements and needs.
As a fully independent local bumiputra company, XRS has grown over the years to serve the railway industry in Malaysia with its expertise in the field of high voltage electrification majoring in railway Overhead Catenary System (OCS) and Traction Power System (TPS). Other scope of expertise also includes design, supply of materials, installation, testing, commissioning and maintenance.
Further to that, XRS undertake design review for Independent Validation and Testing Engineer (IVTE) works for power supply and distribution system (PSDS) package.
To date, with highly skilled and capable technical workforce lead by strong project management team, XRS has successfully assisted in the completion of several flagship railway maintenance projects within a short period of its establishment.
Certifications and associations

XRS provides holistic services covering railway electrification ecosystem from design to commissioning.
X Rail System is registered in Malaysia as a private limited company.
Registered No: 1081319-T
Registered Office: No. 21-2, Jalan 3/108C, Taman Sungai Besi, 57100 Kuala Lumpur, Malaysia.
© 2019 X Rail System Sdn. Bhd. (1081319-T) | All Rights Reserved.